What is a slot Machine?

Slot machines account for 70% of all gaming revenue. That means there are a lot of people coming home with empty pockets after visiting the casinos. Slot machines are no longer used to keep the women occupied while the men bet the "real" money on table games. Slot machines now bring in the "real" money, and slot machines are played by both women and men of all ages.
There are no secret tips that can guarantee a person will win on slot machines. Any claims that are made that slot machines can be beat are completely fraudulent. Every slot machine is programmed to payback less than the amount of money it takes in. In other words, if you own a slot machine you are guaranteed to make money. That being said, there are some strategies that can help a player increase their chances of success while playing slot machines. I am going to present to you ten useful strategies and tactics that will improve your play.
Strategy #1- Determine your bankroll before you get to the casino
This is the most important tip I can give you. Before you ever sit down to play a slot machine, you should have already determined a fixed amount of money that you are prepared to LOSE. You need to assume you are going to lose all of your money. I am going to go over ways to keep that from happening, but you must be fully prepared for the worst case scenario. Make sure you are okay with losing that amount of money, and if you are not, then reduce the amount. Do not have access to any other money while you are playing. Use the bankroll that you have, and that is it.
Strategy #2- Difference between class II and class III slot machines
One of the hidden secrets in the gaming industry is the use of class II slot machines instead of class III machines.
Class III slot machines are known as "Vegas-style" slot machines. They're the machines that most people think of when they think of a slot machine. However, slot manufacturers have managed to develop class II machines that look and play very much like class III machines.
Why is that a problem? Well, class II machines were developed in states that had laws against the use of slot machines. Many of those same states allowed the game of Bingo. Slot experts figured out a way to side-step the law. They developed a slot machine that was based around the game of bingo. The class II machines today look and play almost exactly like a regular slot machine, but internally they are very different.
Any class III slot machine in a regulated gambling jurisdiction must have a random number generator (RNG). The RNG insures that every spin of the slot machine is completely random, or at least as close to random as humanely possible. The specifics of how the program works are unimportant, the important part for the player is to know that each spin of the machine is truly random and not programmed into the machine. Class III machines in regulated jurisdictions such as Las Vegas and Atlantic City are often tested to make sure this holds true.
You might also like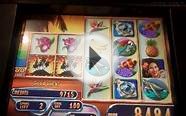 Fortunes of the Caribbean Slot Machine Bonus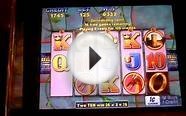 Ruby Magic slot machine 5 ring bonus at Parx Casino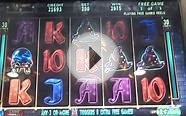 Magically Wild Slot Machine Bonus Max Bet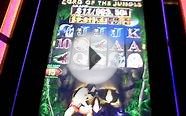 Slot machine bonus win on Tarzan at Borgata Casino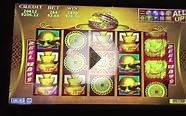 88 Fortunes Slot Machine-Hit and a Bonus!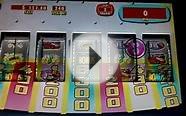 Price is Right Plinko slot machine bonus win