Pch games Slots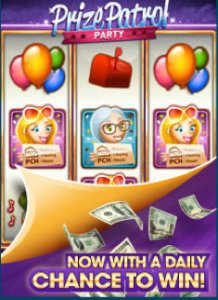 Hey Gamers,
Do you ever get the itch to head out to a casino and test out your luck on some slot machines? What if you could play online slots and get that same fun, casino gaming experience right in the comfort of your very own home?
Well, my friends, you're in luck because PCHGames has lots of exciting slots for gamers like you, like Prize Patrol Party Slots! And guess what? It just got even better!
You see, the game you love now has an Instant-Win Opportunity!
Check this out! The first time you spin and get 3 Prize Patrol Vans, you will receive a special Instant-Win Scratch Card and have the chance to win up to $100.00 CASH! How cool is that? But be on the look-out for the exclusive INSTANT-WIN OPPORTUNITY because it only comes once a day!
Here's a quick run-down on how the game works:
You place your bets and click "SPIN" to begin. The top award is a sequence of 5 WILD symbols. All lines play left to right, beginning on the first reel and counting adjacent reels only.
Get 3 Party Van BONUS symbols to trigger an INSTANT WIN Scratch Card! Then, you can keep playing for chances at the Block Party Bonus or the Big Check Bonus.
In the Big Check Bonus game, pick doors to find matching checks. But be sure to watch out for those empty doors because if you match them, your Bonus round will come to an end. In both games, your score is determined by where your Bonus wins are, then multiplied by your line bet to determine your total bonus!
WOW! Prize Patrol Party Slots looked like so much fun — I couldn't resist — I needed to take a SPIN and join in on the fun. On just my second go, I was able to win 80 Tokens by getting 3 wild cards in a row! And then on my 3rd try, l won a whopping 495 tokens! I'm on fire, I've gotta keep it going and spin again before I get cold!
You might also like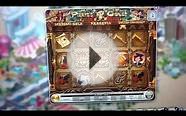 Myvegas slot game bonus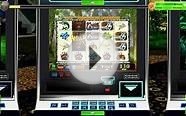 IGT Slots Paradise Garden Gameplay(PC)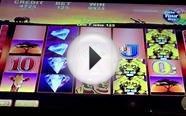 Aristocrat - 50 Lions (WIN YOUR WAY) - *NEWER GAME* Slot ...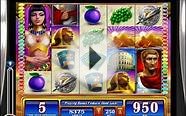 WMS Slots: Rome & Egypt Gameplay (PC/HD)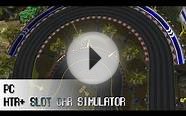 HTR+ Slot Car Simulation | PC | Gameplay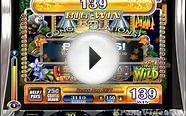 WMS Slots: Jungle Wild Gameplay (PC/HD)