Pictures of slot machines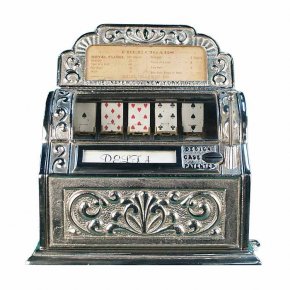 Slot machines have a very rich history. The first slots had little in common with the ones that you now find at gambling establishments. Still the main idea of a slot game remains the same - the player must get a winning combination from the symbols on the spinning reels to get paid. Today slot games are the most popular casino amusements due to their entertainment value and simplicity.
Poker Slot Machines
The first 5-reel slot machine invented by
Sittman and Pitt in 1891
The first coin-operated gaming devices were invented in the 1880's and all they were based on the game of poker The forerunner of a modern 5-reel slot machine is the gambling machine developed by Sittman and Pitt in 1891 in Brooklyn, New York. That machine had 5 drums with a total of 50 cards based on poker. It became very popular for a short period of time and many bars in New York soon had these machines. The player had to put in a nickel, pull the lever and watch the drums spinning. The machine had no direct payout system, therefore if the player got a good poker hand, he would get a prize from the bartender such as a beer or a cigar.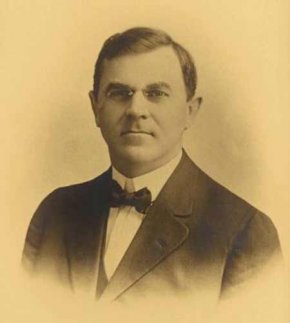 Early slot machines had very high "vig" (percentage or tax the house takes out of win) as the bar owners often removed two cards between 10 and Ace from the drums, usually the ten of spades and jack of hearts.
One-armed Bandits
Charles Fey is known as the "Father
of Slot Machines"
One-armed bandits were the invention of mechanic Charles Fey (1862-1944) from San Francisco. Charles August Fey is considered to be the "Father of Slots" and the so-called "Thomas Edison of Slot Machines" who popularized the game. He was born in Bavaria, Germany, also lived for a while in London and at last moved to San Francisco where all his ideas were brought to life. According to some historical sources, the first slot machine was invented by Fey in 1894 and the second one known as - in 1895. Those machines that contained 3 spinning reels, used a lever and were known as One-armed Bandits became popular and that was the reason why Charles Fey devoted his life to developing slot machines.
Liberty Bell
The first slot machine with an automatic cash payouts was created by Charles Fey back in 1898. Fey invented a machine with 3 spinning reels upon which all the future machines were based. That slot machine had 5 different symbols:
Legendary Liberty Bell slot
machine by Charles Fey
The Liberty Bell symbol gave the name to those slots - Liberty Bell machines. If the player had 3 Liberty Bells he would receive the highest payout of 10 nickels - jackpot. This machine was very popular and even when the devices were banned in some states, Fey still had lots of orders to complete. Fey's three-reel design of the Liberty Bell machine was so popular that it was copied by many slots manufacturers in the United States. Thus in 1907, slots manufacturer Herbert Mills from Chicago produced a slot machine called the Operator Bell. By 1908 lots of "bell" machines were installed in most cigar stores, saloons, bowling alleys, houses of ill-repute and barber stores.
Fruit Machines
You might also like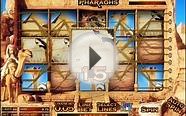 Fortune Of The Pharaohs Slot Demo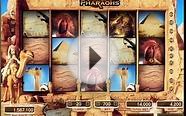 Winning big on Fortune of the Pharaohs slot machine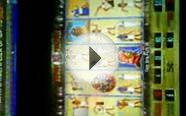 pharaohs fortune slots
Slot Machine Photo/Balloon Holder Party Accessory (1 count)


Kitchen (The Beistle Company)




This item is a great value!
1 per package
Casino party item
Balloon Related for festive occasions
High Quality
Slot Machine Picture Art - Living Room Sign - Peel & Stick Sticker - Vinyl Wall Decal - Size : 9 Inches X 18 Inches - 22 Colors Available


Home (Design With Vinyl Decals)




Please email us if you want a color other than whats shown. Color choices & important details are in the description below. YOUR DECAL WILL BE SENT AS SEEN...
Available Color Choices : Black, White, Red, Burgundy, Dark Brown, Orange, Yellow, Lime Green, Kelly Green, Dark Green, Teal, Baby Blue, Medium Blue, Dark Blue...
** All Pictures In This Ad Do Not Represent The Actual Size Of The Decal ** The Actual Size Of The Decal Is Noted In The Product Title Above.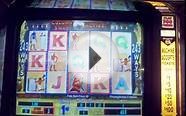 RARE Pharaohs Gold Machine, not fortune. Slot machine free ...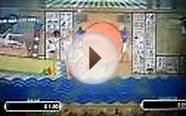 Pharaohs Fortune Slot 5X 17 Times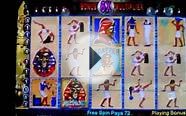 Pharaoh"s Fortune Slot Machine BONUS GAME nice hit
Brother PE770 5x7 inch Embroidery-only machine with built-in memory, USB port, 6 lettering fonts and 136 built-in designs


Art and Craft Supply (Brother)




Expansive 5 inch x 7 inch field, and back lit LCD display screen. Enjoy ample space for larger designs and lettering, and combine designs with less rehooping. Easily...
136 built-in embroidery designs and 6 lettering fonts. Designs include beautiful scrollwork, florals, and quilt patterns; plus 10 frame shapes and 12 border styles.
Virtually unlimited design options, with built-in memory. Import designs from your USB memory stick with the USB port, or memory card designs with the built-in...
Extensive design editing. Rotate, mirror-image, increase and decrease the size of your designs, and see how your edited design looks on the large, easy-view back...
Reliable, easy threading of both top thread and bobbin, and auto thread cutter, for consistent stitching and precision thread trimming. Please note: this machine...

1/4 Sheet ~ Crazy Diamonds Slot Machine Birthday ~ Edible Image Cake/Cupcake Topper!!!


Grocery (D546)




As easy to use as applying a sticker - will ship will full instructions. DO NOT REFRIGERATE PRIOR TO USE.
Kosher! Gluten Free! Soy Free! Trans-Fat Free! No Known Allergens! No Peanut Products Added! Printed on high quality edible icing paper (not wafer or rice paper)...
Edible Image Icing Cake/CupCake Topper
Ingredients: Water, Cornstarch, Corn Syrup Solids, Cellulose, Sorbotol, Glycerine, Sugar, Vegetable Oil, Arabic Gum, Polysorbate 80, Vanilla, Titanium Dioxide, Citric...
Please note: Characters in these images are free. You are paying for our services in creating, customizing, and printing them in edible paper for your own personal...

Epson Expression Home XP-420 Wireless Color Photo Printer with Scanner & Copier


CE (Epson)




Easy setup and navigation - large, 2.5 color LCD
Compact, space-saving design and great performance
Print from iPad, iPhone, tablets and smartphones
Individual inks - replace only the color you need
Scan to Facebook, plus built-in card slot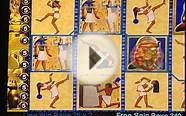 Pharaohs Fortune Slots - Feel Like a King with Pharaohs ...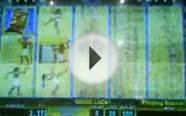 pharaohs fortune slot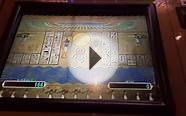 Pharaohs Fortune $20 BET bonus win high limit slots